Sunday, August 31, 2008
And the guy in front of us got a drunk, smoking and cursing loser tossed!

Sent via BlackBerry by AT&T
Saturday, August 30, 2008
Wednesday, August 27, 2008
Read the below from One Project Closer to learn why companies suck at customer service. Here is a classic example of botched customer service at the employee level, the customer-facing employee level who was even a manager.
Companies via their employees, focus too much on making it hard on customers. They make it hard to get a fair deal, they make it hard to return bad goods. And by doing so, they make the consumer less inclined to be a repeat customer.
My story is:
I had the same experience with Z Gallerie. They took 4 months to get me a mirror from their warehouse, and when it got to me, it was not in good condition.
After literally hours of phone conversations, my lovely wife, was able to get a decent % off the mirror prior to finding out it was damaged. So when we returned it (with zero help from them, nor an apology for the debacle), did they give us a coupon for a future purchase???? Of course not.
Sent to you by ckstevenson via Google Reader: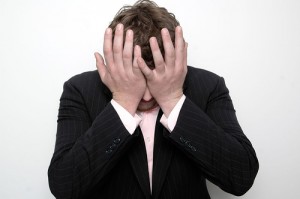 I had a bad experience with Home Depot Tool Rental. I attempted to rent a tool and ended up sacrificing about 4 hours of my life. Perhaps this short post will give me some perspective.
The Problem
Monday's post was about fixing a jammed floor nailer. Just before that, I decided to rent a nailer from Home Depot. I only had a small area left and I really wanted to finish. So I called the local HD Tool Rental and sure enough, they had a cleat nailer. I was there bright an early, picked it up, and was on my way.
At home, I connected it to my compressor and began working. But the nailer didn't work. Everything was connected correctly but the nailer didn't load cleats properly. I called HD Tool Rental. They asked me to bring it back. I was already frustrated and they offered me a 10% discount for my wasted time.
They worked hard to get the nailer functioning. At one point it was completely disassembled. HD didn't have any other cleat nailers, so I waited. They never got it working despite a thorough effort. They refunded my money. And then things got a little strange.
The Solution
I asked how my discount would work. The tool rental supervisor seemed confused. I reiterated that she had promised me a discount for my wasted morning. I don't think she counted on me holding her to that promise. She offered to discount a tool rental, but they didn't have anything I needed (like another cleat nailer). I asked if the discount could be applied to a future purchase in HD. That was fine. All I had to do was "find her when I make my next purchase". This seemed a bit shady so I asked to get something in writing. At this point, she let me know that: 1) she couldn't give me anything in writing, 2) she couldn't give me any kind of coupon, 3) she couldn't give me any kind of store credit, and 4) she wouldn't give me her full name. But she did provide the Home Depot Customer Care phone number (1-800-553-3199).
I called the Customer Care line from the Tool Rental Department. I spent some time on the phone explaining what had happened. They were sympathetic and sent me a gift card in lieu of the promised discount. Do I feel compensated? Sure. I'd rather the whole thing never happened.
Leason Learned
The real frustration lies in my expectations. I'm OK with spending some money to rent a tool. I'm even OK with that tool failing. But what I'm not OK with is that Home Depot doesn't have a mechanism to deal with these situations. Instead, I get vague promises and passed along to their Customer Care line. Maybe I'll try ABC Rental next time.
What do you think? Was I unreasonable?
Image courtesy of Zach Klein
Things you can do from here: